New book by Iranium interviewee Chet Nagle:
THE WOOLSORTERS' PLAGUE plunges into the shadow world of espionage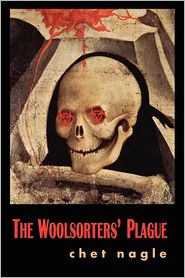 and terrorism and penetrates the twisted minds of an Iranian terror master, his secret agents, and the men determined to catch them. Against a backdrop of Washington, D.C., SEALs and spies are in a deadly race against terrorists intent on using germ weapons to kill
everything that breathes in the capitol — with a diabolically simple bacteriological warfare attack. The surprise ending reveals an American vulnerability that has been swept under the carpet by our government for years.
Available now at Barnes & Noble and Amazon.
Also available on iTunes and other eBook retailers.